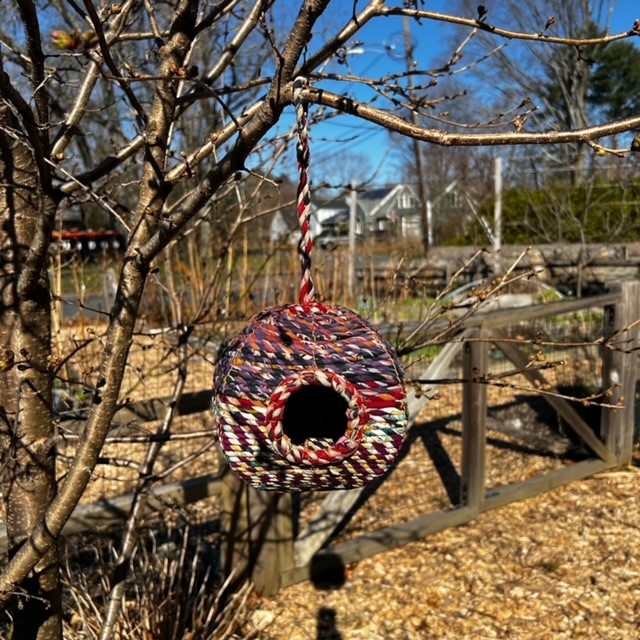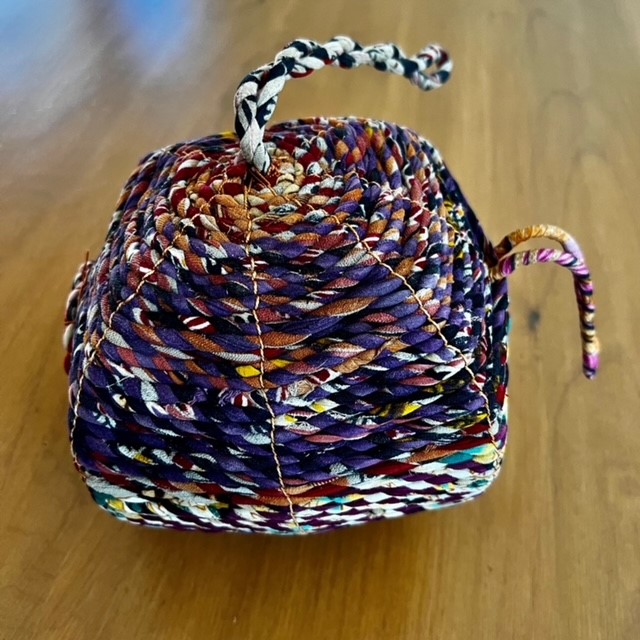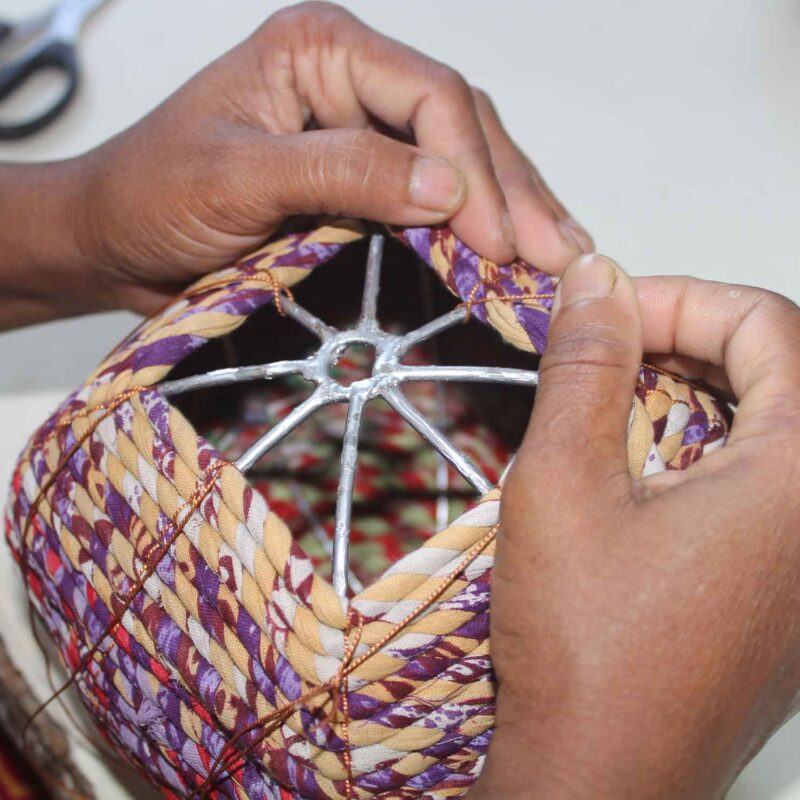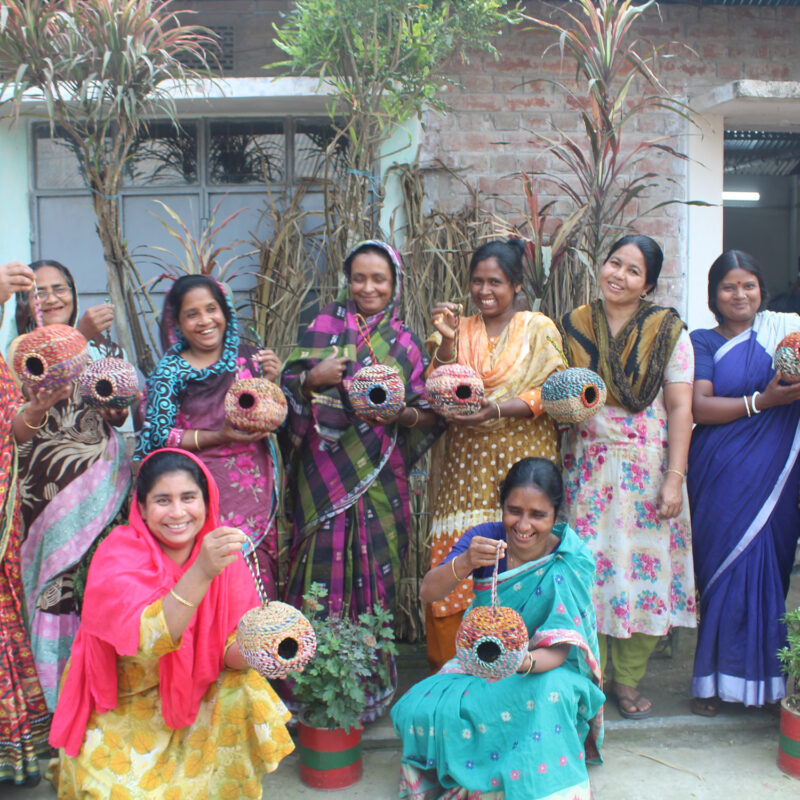 Upcycled Sari Birdhouse
$29.00
This colorful and eco-friendly birdhouse features natural banana leaf and recycled sari fabric wrapped together on a wire frame, lending color and interest to your garden. Can even perch on a branch with the hook on the back of the birdhouse. What bird would not love to call this home! Assorted colors.
Size: 6.5″H x 5.5″W- hanging loop measures 6.5″
Out of stock
Based in Bangladesh, Prokritee ("nature" in Bengali) supports more than 2,000 women in rural communities who are rising above poverty. A community-based organization, Prokritee is committed to developing the social and economic capacity of underserved women by creating sustainable employment opportunities and increasing their market reach. Generally, between the ages of 18 and 55 years old, many of these women are single mothers, refugees, survivors of domestic violence, indigenous peoples, people who are living with disabilities, and often the sole breadwinners of their families. While working with Prokritee, they earn fair, dignified wages in a supportive environment, can support their families, and are able to send their children to school to further their education. Prokritee believes in the dignity of each person, advocates for social change, collaboration, and integrity, and strives to reduce unfairness in society.