Through fair trade, these hardworking producers set a fair price for their goods, receive an advance to purchase raw materials, and are paid the balance before the order is shipped. With this support structure, they can bring their products to market and maximize their profits while also benefiting their local communities.
All of our fair trade partners provide fair trade products, which follow rigorous social, economic, and environmental standards. And every item we offer has a human face and a compelling story behind it.
MORE ABOUT VERIFIED & CERTIFIED PRODUCTS
Meet Our Fair Trade Partners
All our products are made by small communities and co-ops around the world.
Deans Beans uses high-quality specialty coffee to create progressive change for growers in Asia, Africa, and the Americas.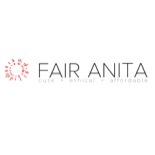 Fair Anita empowers women around the world through dignified jobs and fair trade relationships.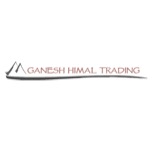 Genesh Himal Trading uplifts artisans in Nepal by promoting their handcrafts, so they can establish a sustainable income.
Grain of Rice Project works with more than 60 Kenyan artisans to provide clean water and education in East Africa's largest slum.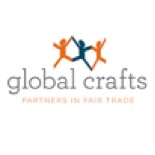 Global Crafts provides a sustainable living through fair trade for artisans in more than 20 countries worldwide.
Lake Champlain Chocolates sources non-GMO ingredients, treats its global suppliers fairly, and is committed to helping communities worldwide.
Malia Designs provides dedicated, sustainable income to at-risk women in Cambodia, so that they are less vulnerable to trafficking and can be proud of how they earn a living.
Matr Boomie raises the social and economic standing of underprivileged artisans in India by promoting their handicrafts.
Mayan Hands empowers Mayan women and brings families out of extreme poverty with fair wages and other valuable support.
Mira Fair Trade helps women and underprivileged artisans attain long-term sustainability and economic independence.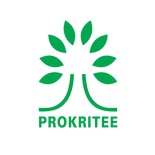 Prokritee supports over 1,500 artisans in rural Bangladesh who create products from renewable materials.
Serrv International creates jobs and fights global poverty by supporting artisans and farmers in 21 countries worldwide.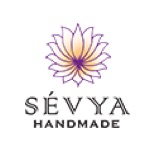 Sevya works with hundreds of artisans throughout India, ensuring they earn a sustainable livelihood from their craft.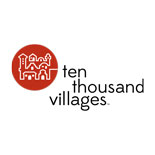 Ten Thousand Villages is a nonprofit fair trade organization that markets handcrafted products made by disadvantaged artisans from more than 120 artisan groups in more than 35 countries.
Zambeezi partners with young entrepreneurs, beekeepers and farmers in Zambia to help their communities thrive.
Participating Organizations
A Place to Turn Food Pantry – Natick, MA
Altagracia Faith & Justice Works – New York, NY
Bacon Free Library – Natick, MA
Capuano Early Childhood Center PTA – Somerville, MA
Coral Reef Montessori Academy – Miami, FL
Dedham School of Music – Dedham, MA
Dignity Matters – Framingham, MA
Dominican Academy – New York, NY
Down Syndrome Association of Western Michigan – Grand Rapids, MI
East Link Academy – Greenville, SC
Endicott College Wishmakers on Campus – Beverly, MA
Family Justice Center of Stanislaus – Modesto, CA
Free to Run Foundation – Troy, OH
Hadassah Chapter – Raleigh/Cary, NC
Greenwood Friends School – Millville, PA
Holliston High School Boys Soccer Team – Holliston, MA
HollyDell School & Adult Programs – Sewell, NJ
Jou Nouvo – New Day – Hanover, MA
Kennedy School PTA – Somerville, MA
Kentlake High School Boys Basketball Team – Kent, WA
La Salle University – Philadelphia, PA
Lasallian Women of Hope – Washington, DC
Lake George Charter School – Lake George, CO
Long Island School – Long Island, ME
Lovelane Special Needs Horseback Riding Program – Lincoln, MA
Manhattan College – Bronx, NY
Mater Dei Catholic High School Cheer – Breese, IL
May Sands Montessori School – Key West, FL
Milton Wildcats Marching Band – Milton, MA
MetroWest Jewish Day School – Framingham, MA
Mountain Valley Treatment Center – Plainfield, NH
MSPCA at Nevins Farm – Methuen, MA
Oyster River High School – Durham, NH
Pacific Northwest University Global Health Club – Seattle, WA
The Randolph School – Wappingers Falls, NY

St. Mary Academy – Dover, NH
St. Michael Parish – Exeter, NH
St. John Regional School – Concord, NH
St. Joseph University – Philadelphia, PA
St. Joseph Regional Catholic School – Salem, NH
St. Thomas Aquinas High School – Dover, NH
Save a Dog – Sudbury, MA
Seeds to Sew International – Hopewell, NJ
Shrewsbury Middle Schools PTA – Shrewsbury, MA
South Plainfield Middle School – South Plainfield, NJ
Tahoe Elementary School PTA – Sacramento, CA
TEACH Rwanda – Easton, PA
Trilok School – Brooklyn, NY
Voyagers' Community School – Eatontown, NJ
World War II History Trip – Rockbridge, VA
York Middle School – York, ME
Zonta e-Club of USA 3 – Hudson, WI