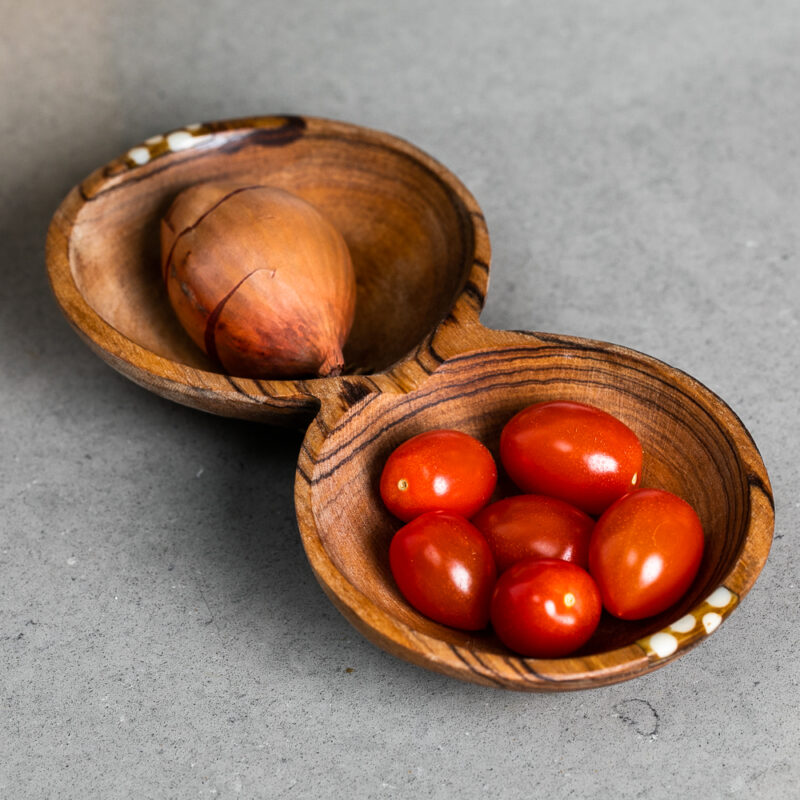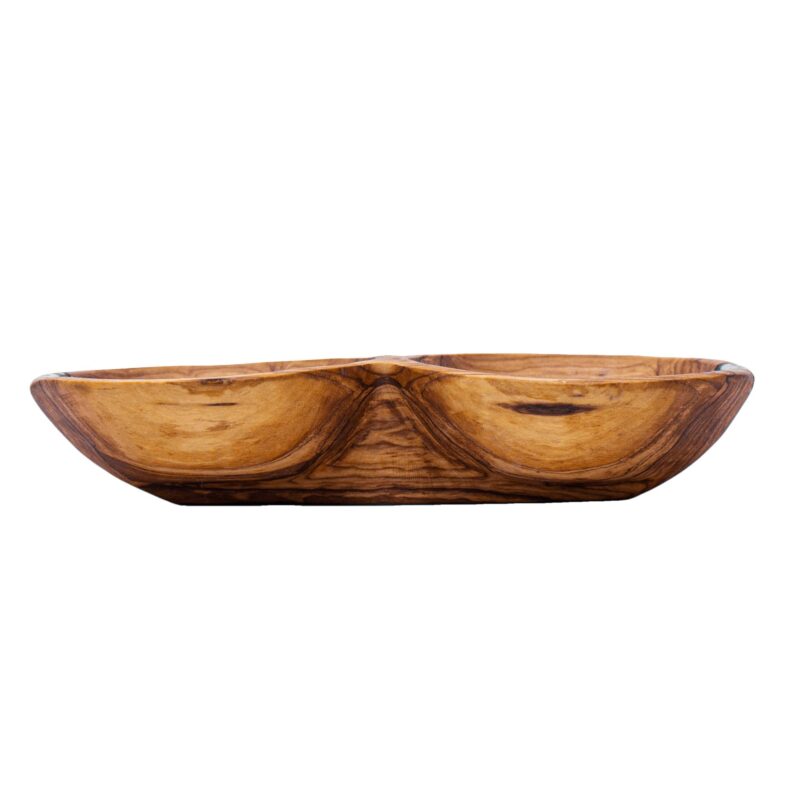 Rustic Double Olive Wood Bowl with Bone Inlay
$27.00
Artfully carved from a single piece of olive wood using simple hand tools by Kenyan artisans. The craftsmanship showcases the beautiful natural wood-grain and is accented with bone inlay with batik artwork. No two are alike; variations are to be appreciated and enjoyed by the consumer. The co-joined bowls are perfect for appetizer nibbles or candies. The wood is food safe. Alternatively, it is a great decor item or catch-all on a desk or bureau. Periodically treat wood with food-grade mineral oil or olive oil to maintain their beauty and luster. Hand wash only.
Size: Approximately 7.5 – 8 inch long; each bowl is 3.5 – 4 inches in diameter.
4 in stock
Global Crafts partners with Jedando Modern Handicrafts, a group of more than 100 individual carvers in Machakos, Kenya. An integral part of the organization's function is to educate the craftspeople on the need for reforestation to enable the products to be available for years to come and offer a sustainable income for generations. While wood carving provides the major income for many in the Machakos area, other craftspeople earn a living by further enhancing the products including "batiking", placing wax on discarded white bone and dipping the bone a dark brown/black dye, resulting in patterns African mud cloth designs.