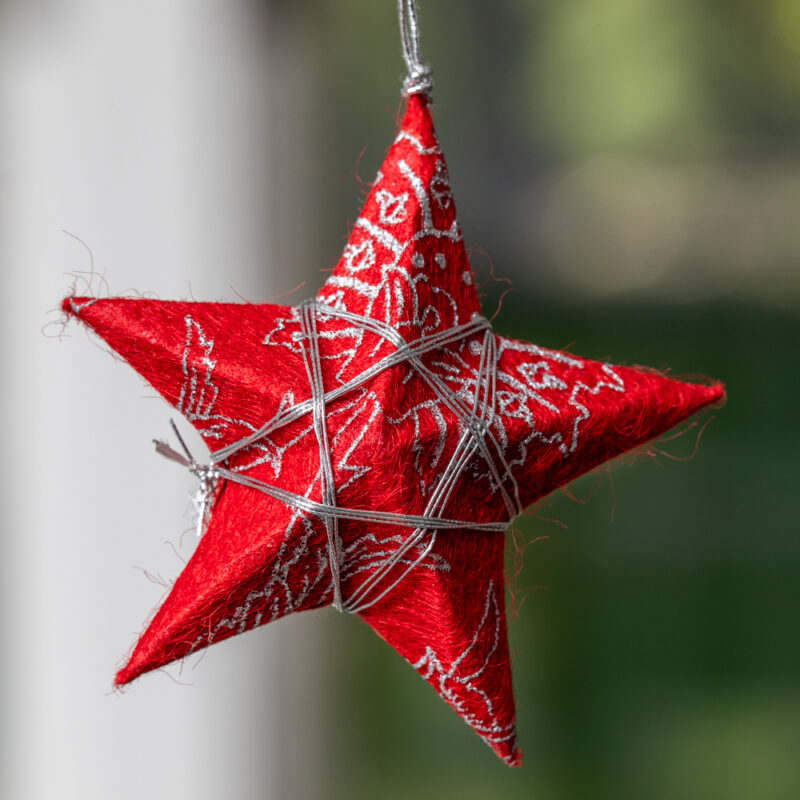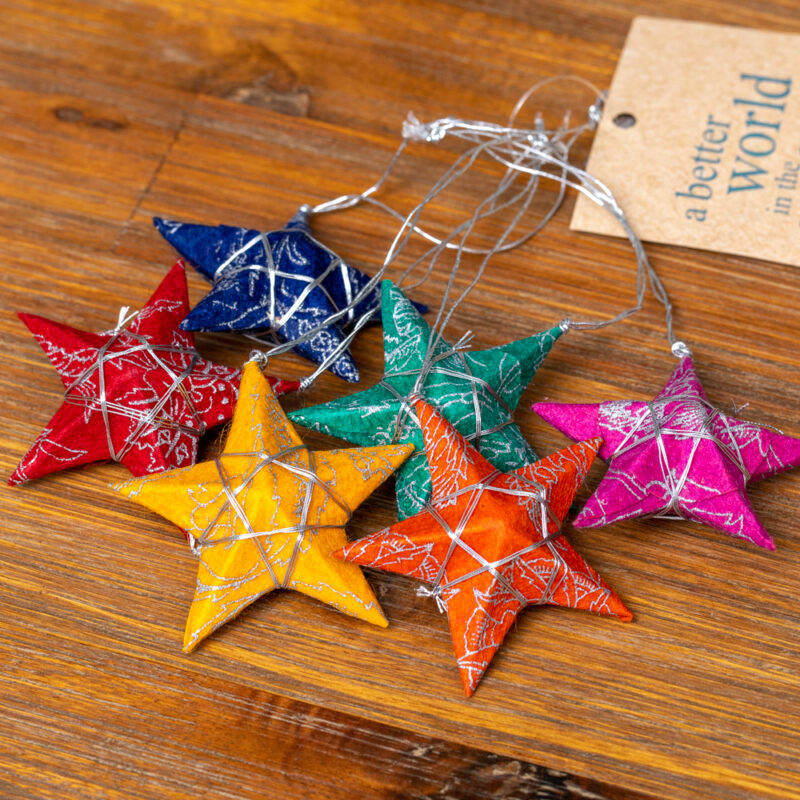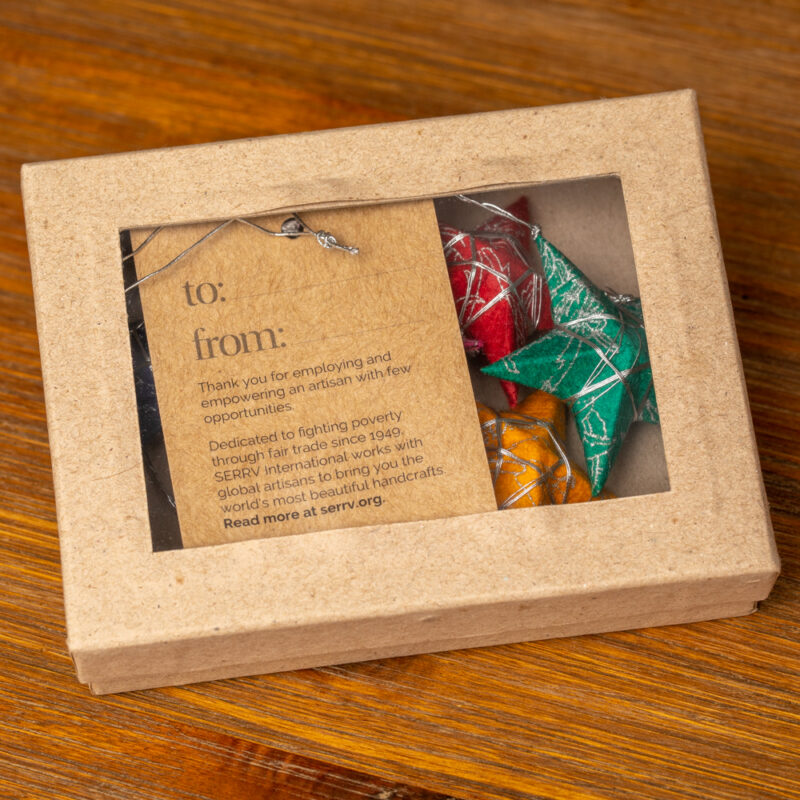 Wishing Stars Ornaments – Boxed set of 6
$18.00
Handmade by artisans in Bangladesh, these pretty stars are made from recycled silk paper with silver cord wrapping. Set of 6. Gift box included.
Size: 2 1/4″L x 2 1/4″W x 1″D each
Out of stock
Your purchase brings hope and opportunity to women in some of the poorest parts of Bangladesh, many of whom are widows, single mothers or heads-of-household with little or no income. Handcrafting income helps these disadvantaged artisans improve their standard of living and send their children to school. Since 2008, our wholesaler, Serrv, has partnered with handcrafters in Bangladesh, providing a long-term trading partnership and interest-free advance payment for our orders. With sales of their handmade products, more than 1,000 women at ten handcraft centers receive skill training and productive employment, regardless of their caste or creed. The use of sustainable, natural materials enhances their commitment to integrity, simplicity, and non-violence, and their focus on employment rather than maximized profits helps preserve the cultural heritage of Bangladesh.