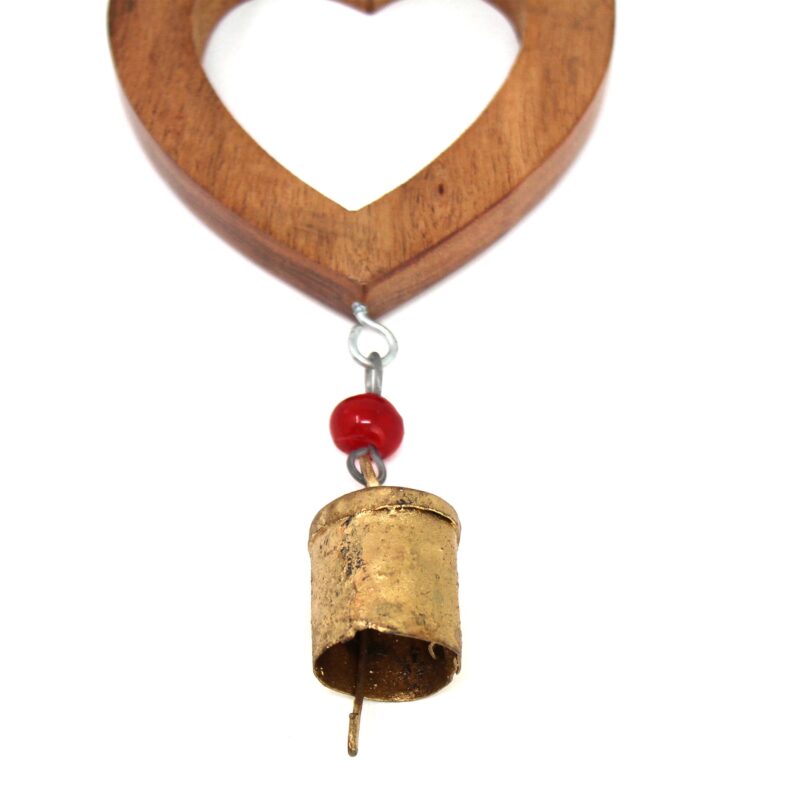 Handcrafted Wood Heart Chime
$15.00
The heart chime is crafted from a mix of acacia wood and recycled iron and glass. This chime works well indoors or under a covered porch; perfect size to hang on a doorknob. Handmade by artisans at a family workshop in Behat, India, the metal working craft has been passed down from one generation to the next.
Size: 14″L, Heart 4″W
Out of stock
India has always been renowned for its rich silk fabrics, woodcarvings, carpets and metal work. However, many of these products are produced in conditions of abject poverty for the craftsmen, exploited by large producers and moneylenders. Asha Handicrafts is a not-for-profit making body, based in Mumbai, India, working to promote fair trade and Fair Trade practices. As a member organization of The World Fair Trade Organization, Asha Handicrafts ensures that the benefits of handicraft production reach the craftspeople themselves.