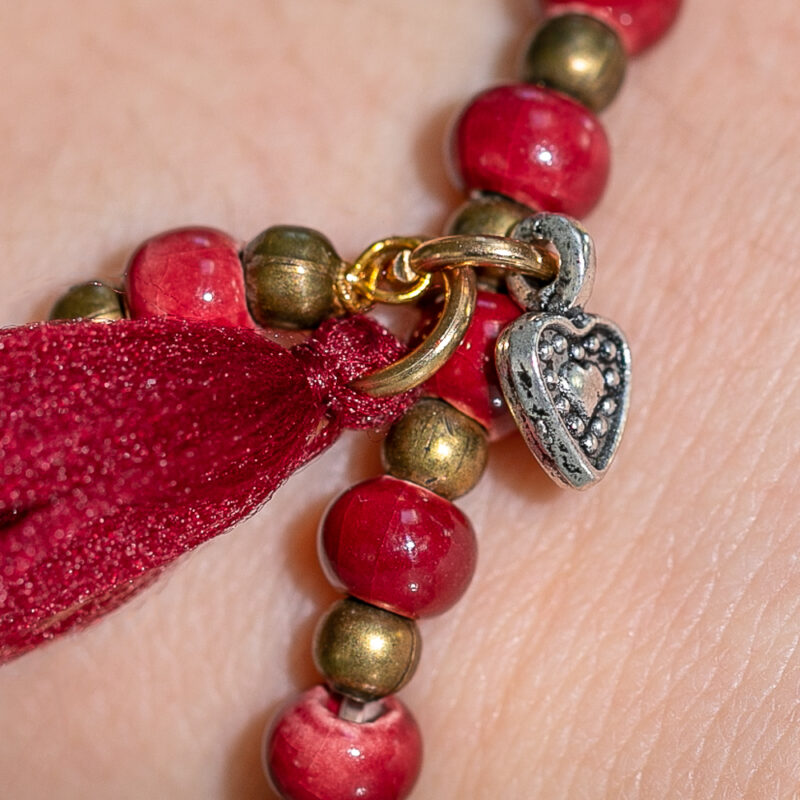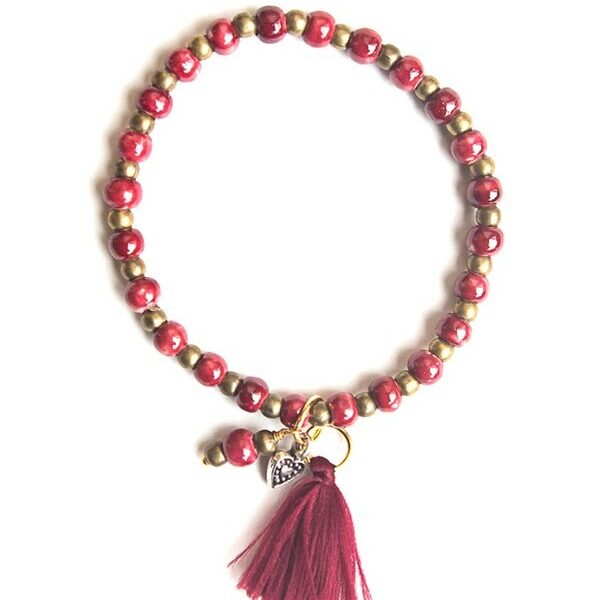 Amor Ceramic Tassel Bracelet
$15.00
Featuring a tiny heart charm this red elastic beaded bracelet is the perfect reminder to love each other just a little bit more. 
Handmade with love by fair trade artisans in Chimbote, Peru.
Ceramic beads, brass, and elastic. Nickel-free.
Size: 7.25 inches
Out of stock
Fair Anita was built on the vision that women and girls should be able to work and grow up feeling safe, respected, and valued no matter their geography. They partner with 8,000 super-talented women around the world, striving to build a more inclusive economy for women. Fair Anita teaches their artisans about economic development in their communities, and how women can be real changemakers, especially when given economic opportunities.